What is A Senior Independent Living Community?
When you need help caring for your loved one or helping them make the transition into their golden years, assisted living facilities and nursing homes aren't the only senior care choices available to you.
Simply put, an Independent Living Community for seniors is there for those who need more socialization than living alone at home. They don't require regular medical services, but they may need a little help around the house.
Most independent living communities Nationwide provide personal senior apartments — with one or two bedrooms — along with their own full or partial kitchens and laundry rooms. Residents also enjoy the added choice to eat with friends in a community dining room with prepared meals. There are no living restrictions, and seniors have the freedom to come and go whenever they please. The primary goal of independent living is community.
When you partner with Ageless Care Solutions, it becomes our mission to empower your loved one to live independently, join a built-in community of active adults, and start an exciting new chapter of their life. Once they find the right independent living community, they won't have to leave their interests behind, either. Residents in independent living facilities can stay active and make new friends as they enjoy cooking classes, book clubs, movie nights, support groups, fitness classes, and other planned events and activities.
To tour vibrant senior living communities in your area, reach out to Ageless Care Solutions and connect with our Independent Placement Advisors today.
Answers to the Most Common Questions About Independent Living Nationwide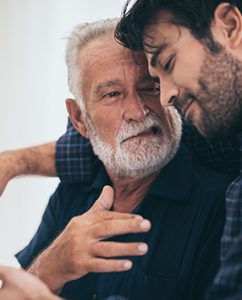 An Independent Living community Nationwide is for those seniors who can care for themselves but are needing more socialization with others.  There are several things to consider to understand when Independent Living may be a benefit for your loved one(s).  A telltale sign is a sudden or gradual decline in socialization.
Friends move away or pass away leaving your parent(s) feeling isolated or depressed.  A lack of socialization has been linked to elderly depression.  Sometimes with those feelings seniors tend to be less active in the community.  You may notice them driving less than they used to, or not going out for errands or shopping as much. These feelings could also explain why they could be missing doctor appointments or are late for activities that they have planned.
At Ageless Care Solutions, we work hard to help older adults maintain independence as long as possible. To find an independent living community that best fits your needs, reach out today.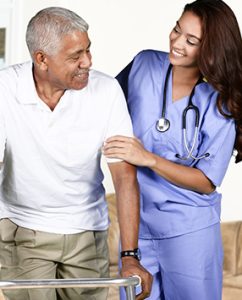 Independent Living brings with it a "hassle-free" life. No more raking leaves or taking out the garbage. Some Independent Living communities offer housekeeping, medication reminders, and dining services. Socialization with others is the huge benefit of this level of senior living.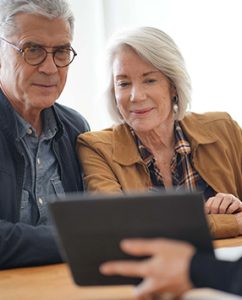 When it comes to independent living cost, prices vary greatly based on the number of services that are offered. The national average for senior independent living is $2,750 per month. Some communities can be less without added services, while high-end independent living with all the "bells and whistles" can be upwards of $9,000 or more per month.
If you or your loved one have long-term care insurance in place, it may pay for most or all of the necessary care. If you do not have long-term care insurance and do not have an immediate need for long-term care, it may be something you want to look into purchasing to plan ahead. CarePatrol can help you go through the fine print to figure out what each policy covers.
Your Ageless Care Solutions Local Advisor can point you and your family members to an Independent Living community that meets your needs and your budget.